In many parts of the country, brunch is an awkward time of the weekend involving cold coffee and a cup of fruit. Thankfully, Dallas restaurants know how to dazzle their diners, blending griddled morning fare with afternoon delicacies and sparkling libations meant not just to wake but stir the soul.


Brunch purportedly began as a trend in turn-of-the-century England, then amassed favor with Americans in the 1930s. Today, brunch has transformed into a Southern specialty.


Brunch in Dallas is as much a social event as a meal — a time for community and consumption. Many (if not most) eateries in the DFW metroplex serve interpretations of this unique weekend dining experience. Of course, some of these Saturday and Sunday mid-morning meals rise above the others.


Let's explore the restaurants and cafes that put in the extra effort to make our favorite meal of the week something exceptional. Here are the seven best locally run brunch spots in
Dallas
.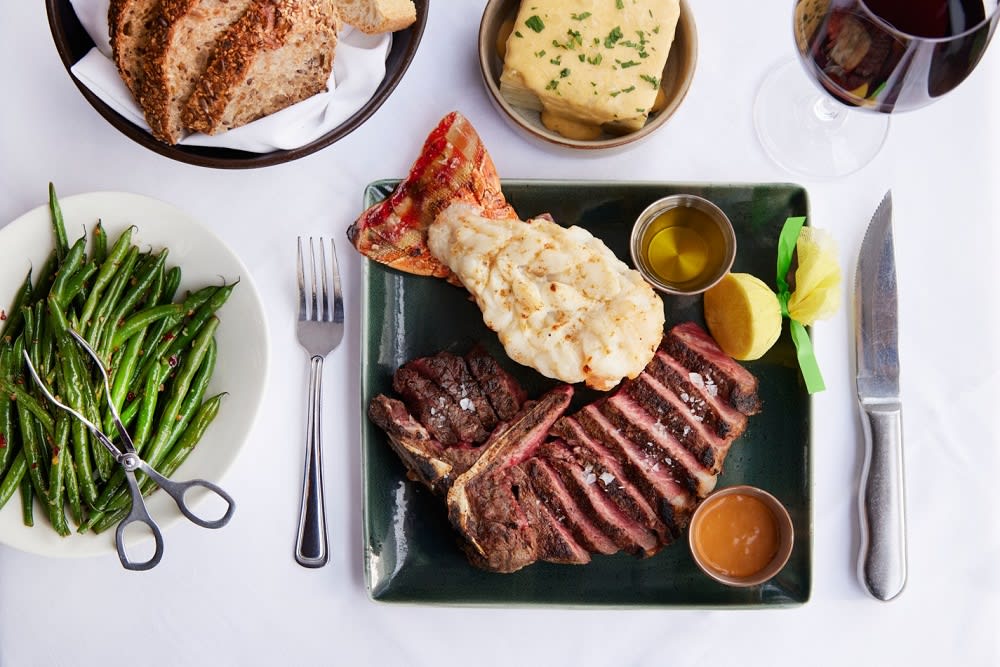 Photo courtesy of Al Biernat's
To understand The Big D's commitment to brunch, we begin our tour of Dallas's best brunch spots at Al Biernat's (4217 Oak Lawn Ave.), one of the city's finest steakhouses. This wonderfully elegant eatery, located in the northern reaches of Oak Lawn (a second location in North Dallas is on Spring Valley Road), has long drawn a crowd featuring local and national A-listers searching for exquisite surf and turf. Never doubt the abilities of an upscale steakhouse kitchen to ace the lighter delicacies of a brunchtime menu.


From breakfast regulars such as pancakes or biscuits and gravy with Italian sausage to more elaborate offerings like beef Wellington bites or crawfish étouffée Benedict or prime rib hash, your breakfast palette won't be disappointed. Of course, brunch isn't complete without a classic mimosa, sparkling wine, or cocktail of your choosing, and Al Biernat's is more than happy to oblige.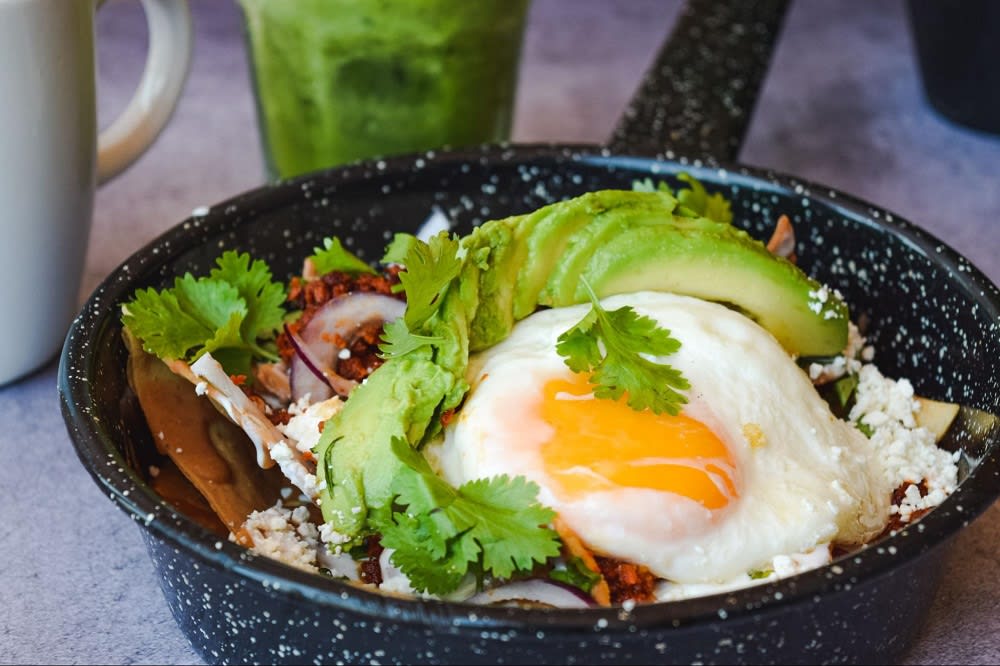 As part of The Joule Hotel in downtown Dallas, CBD Provisions (1530 Main St.) exudes a particular elegance and style within its main dining room. Its moody, rustic interior, framed by bold accents of wood, glass, and stone — and a rather impressive brick wall — plays up its Texas brasserie vibe. CBD is an ideal spot for those needing a late start and comfortable brunch fare the morning after a night on the town.
CBD Provisions' weekend brunch menu is uncomplicated but addresses multiple demands. Nurse yourself back to full strength with a light, healthy offering of avocado toast or the heartier mid-morning Texas staples of steak and eggs or chilaquiles. For the late wake-up call crowd, you're dealing on the lunch side of brunch with a Cubano or the CBD cheeseburger, which is sure to cure any lingering effects from the previous night.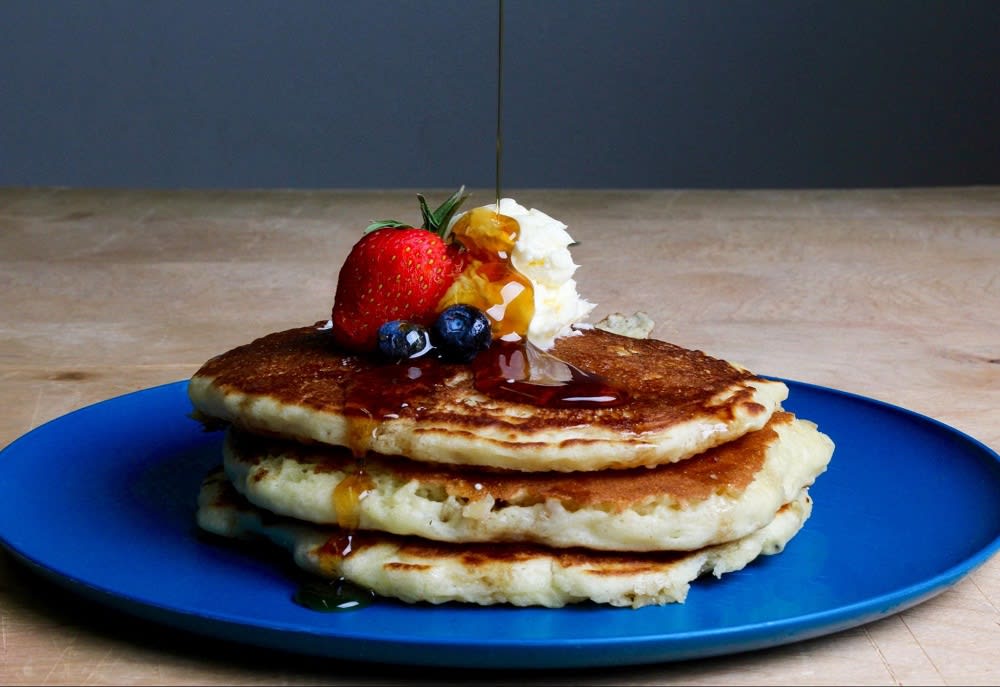 Including the veritable Dallas mainstay Dream Cafe (2811 McKinney Ave.) on a list of best brunch spots might be a cheat. Since opening its doors in 1988, the eclectic eatery has billed itself as a breakfast and brunch cafe — for a good reason. It's the ideal landing spot if you're craving a classic, expertly prepared brunch from a team that's worked 30-plus years to perfect it. Even after relocating from their earthy (and incredibly kid-friendly) digs at the Quadrangle to the more refined setting across the street on McKinney Ave., they haven't lost their healthy, creative touch.
Start with NOLA-inspired beignets or rich biscuits and gravy, then move on to indulgences such as Huevos Rancheros, a variety of Benedicts, and a crab cake option. If you're a traditionalist, the omelets are a must. The Dream Cafe's brunch menu features countless smart, delicious choices, delivering light, healthy fare since long before it was popular. Scrambled tofu is a favorite of the vegan crowd, while poultry lovers savor the pesto chicken salad. Of course, healthy or not, they're always the famous ricotta-infused "cloud cake" pancakes.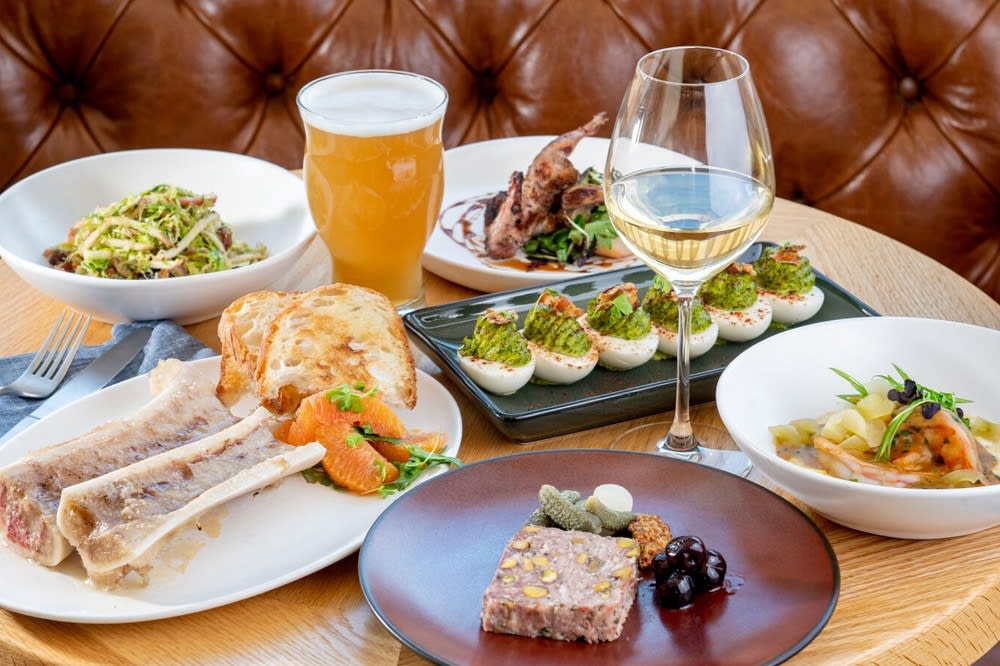 Photo courtesy of Elm and Good
Deep Ellum is one of Dallas's most underrated breakfast and brunch destinations, considering most everyone heads home between two and four in the morning. Those who stick around, or set their alarm for a reasonable hour, have several fantastic AM choices, including the AllGood Cafe, Merit Coffee Co., and the Biscuit Bar. Tops among these, and most other downtown establishments focused on the breakfast crowd, is Elm & Good.


Located within the posh confines of the Kimpton Pittman Hotel, Elm & Good (2551 Elm St.) positions itself as an upscale American farmhouse, which, translated from Texan, means they're good at brunch. The staples are on point — deviled eggs, French omelet, and buttermilk pancakes with blackberries are immensely satisfying. But the standouts such as avocado sourdough toast with goat cheese, pine nut gremolata, poached egg, redfish sandwich, or the pecan lodge brisket hash will keep you coming back every Sunday. So will the mimosa-filled carafe with pineapple elderflower or pomegranate ginger orange lilet.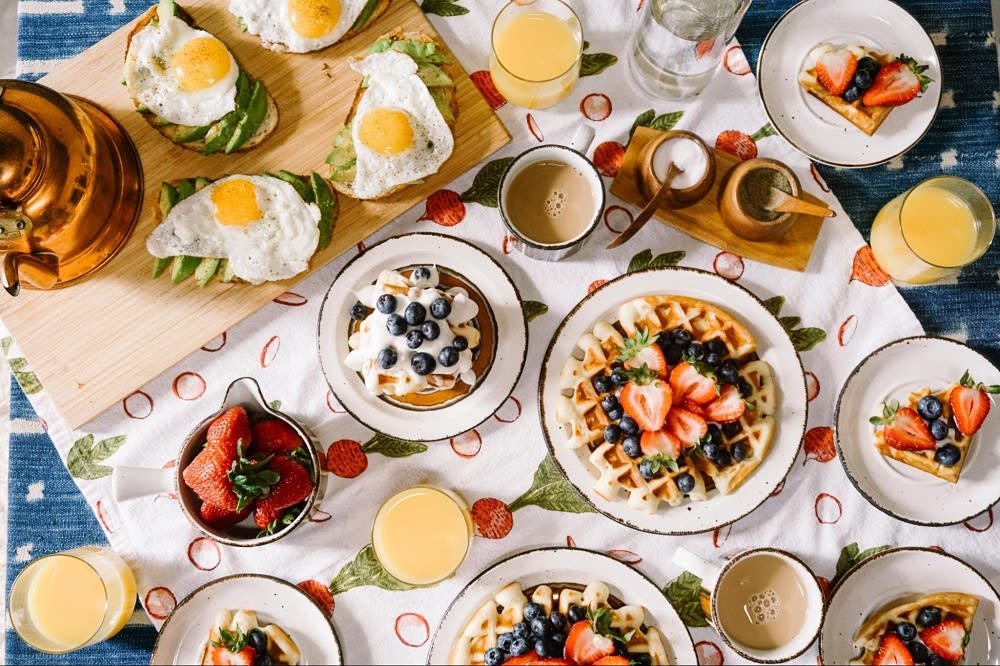 Technically, the Addison-based Ida Claire (5001 Belt Line Rd.) isn't in Dallas. Still, considering the large contingent of nearby Dallasites who frequent the town's numerous restaurants and bars, it's worth an exception. And the Southern stylings of Ida Claire are a worthy inclusion. Having set up shop at the former home of Truluck's in 2015, Ida Claire battled early growing pains before blossoming into one of North Dallas's most popular dining destinations. And its outstanding weekend brunch may very well be its best offering.
Picked by Dallas Observer readers as Dallas's best brunch in 2020, Ida Claire proves its Deep South culinary influence is no facade. The honey-drenched Ida's biscuits garner proper attention, but the Southern gastro tour is not a one-and-done affair. Crawfish corn biscuits, southern quiche, shrimp and grits, and chicken and waffles all have a starring role and are best when sampled amongst a group, so no one misses the chance to discover a new favorite. When the weather is nice, take your friends and pile into the restaurant's trademark Airstream trailer parked on the patio, to sip weekend mimosas (or the bourbon and wheat beer fused manmosa).
Astute and nostalgic Dallasites appreciate the Meddlesome Moth (1621 Oak Lawn Ave.) for preserving the old Hard Rock Cafe's legendary stained glass windows of rock and roll legends Chuck Berry, Elvis, and Jerry Lee Lewis. Those less inclined to celebrate Dallas's deep dining history are quite content savoring one of the city's best brunches underneath the towering rock icons. Widely known for its selection of beers, the Design District gastropub goes to great lengths to ensure a world-class menu to pair with its world-class ales. Rare is the pub, even an upscale one, that caters to the vegetarian, vegan, or keto crowds.


Sourced from local ingredients — beef comes from Cameron, flour and mixes from Waco, the coffee from next door — the brunch reflects the Moth's seriousness in satisfying whatever appetite walks through the door. The straightforward menu focuses on comfort while concocting plates only a gastropub can deliver. Try the Berkshire pork hash braised in poblano and tomatillo jus; the French toast sandwich slides ham and grits under a canopy of jalapeño accented gravy. It all pairs exceptionally well with the vodka and Mathilda Peche champagne float.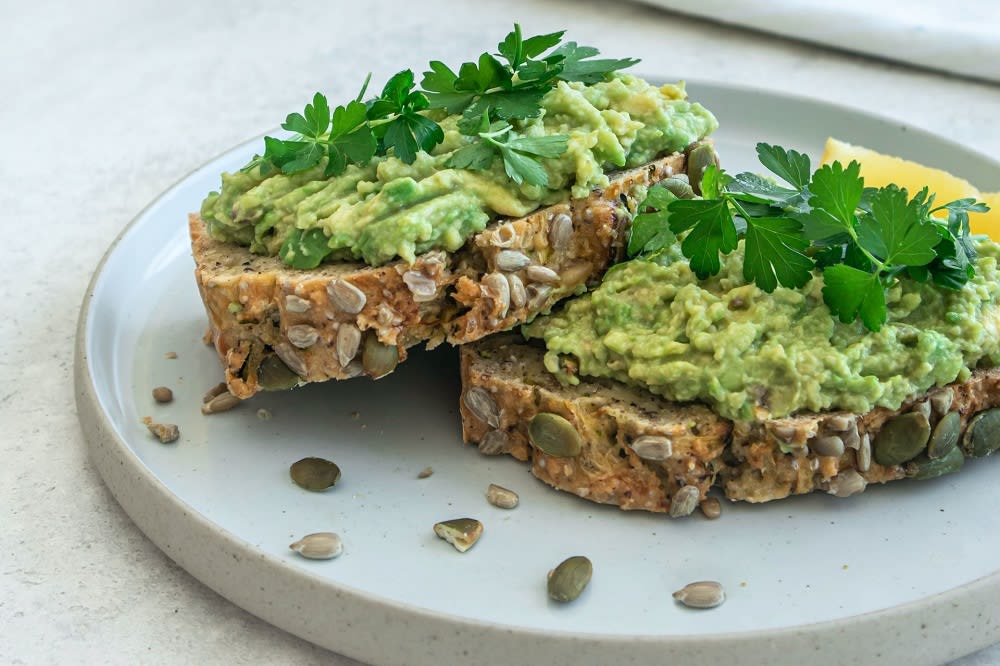 The celebrated Bishop Arts District is Dallas' unofficial home of hip, trendsetting dining. Restaurants here are statement makers, whether with their food, atmosphere, or aesthetics. Oddfellows (315 West 7th St.) succeeds in all three. Serving American farmhouse fare in a setting that resembles a farmhouse, Oddfellows is the district's de facto gathering space. It's an incredibly joyous spot when they choose to convert a portion of their outdoor space into a pop-up farmers market.
Similar to Dream Cafe, the all-day breakfast and brunch menu at Oddfellow's is a big hit with locals during the week, with a weekend AM crowd that is twice as enthusiastic. Lengthy waits are not uncommon, though the virtual waitlist allows one to explore the artistic haven of Bishop Arts while you wait (they do not take brunch reservations). When called to your seat, you can't go wrong with anything on the daytime menu. The pancakes are some of Dallas's best, but so too might be the avocado toast, fried chicken and waffle, or the shrimp and grits. Of course, no one can talk us out of the brisket hash or the bread pudding French toast.
Ready to explore even more of Dallas?
Contact Kevin McDonald
today to start your real estate journey through some of Dallas's most celebrated neighborhoods. From Mira Lagos homes for sale to Victory Park condos to the gated luxury of Shenandoah, allow Kevin's years of experience and local expertise to be your guide to Dallas's luxury real estate market.