Home to a multitude of Fortune 500 companies and startups, the Dallas Metropolitan Area continues to experience a boom of opportunity in both commercial and residential real estate investing. With more and more young professionals moving to the third-largest city in Texas, there's more to love about the lifestyle in Dallas than ever before. These seven reasons are merely a preview of what there is to discover in the Lone Star State.
1. Travel-centric location
The city is a melting pot for travel-themed businesses. Both
American Airlines
and
Southwest Airlines
have headquarters in Dallas, thanks in part to the city's proximity to two major international airports. The
Dallas Fort Worth Airport
(DFW) is the larger of the two, offering flights to more than 200 destinations. Travelers looking for a quick change of pace are able to hop on a plane and be nearly anywhere in the United States in under four hours. Thousands of people, taking more than 1,800 flights, utilize the airport every day. Love Field Airport is smaller but has still grown to be amongst the busiest airports in the United States. This success is partially due to Southwest, as they chose to operate out of Love Field, and refused to move to the neighboring DFW.
Apart from the airlines, Dallas' location offers residents the chance to be close to a variety of choice vacation destinations. The beach is a short drive, and the Texas Hill Country is a day trip away. Retreating into the wide-open spaces of Texas doesn't take too long when you're staying in Dallas.
2. Sports are a lifestyle
Texans are justifiably known for being huge sports fans, and the Dallas Cowboys, Dallas Mavericks, Texas Rangers, and the Dallas Stars each have a large following. The Mavericks play basketball at
American Airlines Center
for their home games, sharing the venue with the city's professional hockey team, the Dallas Stars. This means American Airlines Center hosts up to 69 home games a year between the two teams (seating more than 19,000 fans per game), along with musical and comedy acts, and some of Dallas' biggest specialty events. The nearby Victory Park neighborhood is ideal real estate for luxury home buyers who love getting out to see a game.
A short drive from Downtown Dallas (in Arlington) is AT&T Stadium,
Globe Life Field
, and
Texas Motor Speedway
. The famed Dallas Cowboys play football at AT&T Stadium, and since 2002, have sold out seats for more than 190 regular and post-season games. For those fans who prefer their sports to be a little more high octane, the Texas Motor Speedway delivers. Presenting both the NASCAR and IndyCar Series, the Texas Motor Speedway is the place to go for some fast-paced, high-horsepower fun.
3. Beautiful weather
Dallas belongs to a humid subtropical climate, with hot summers and relatively mild winter conditions. While it does get hot in Dallas, it's further from the Gulf of Mexico than Houston or Austin, and this results in less humidity in the hot summer months. Statistically speaking, the "warm season" lasts 249 days, so it's safe to say that blue skies are going to greet you most days you wake up in Dallas.
4. Outdoor recreation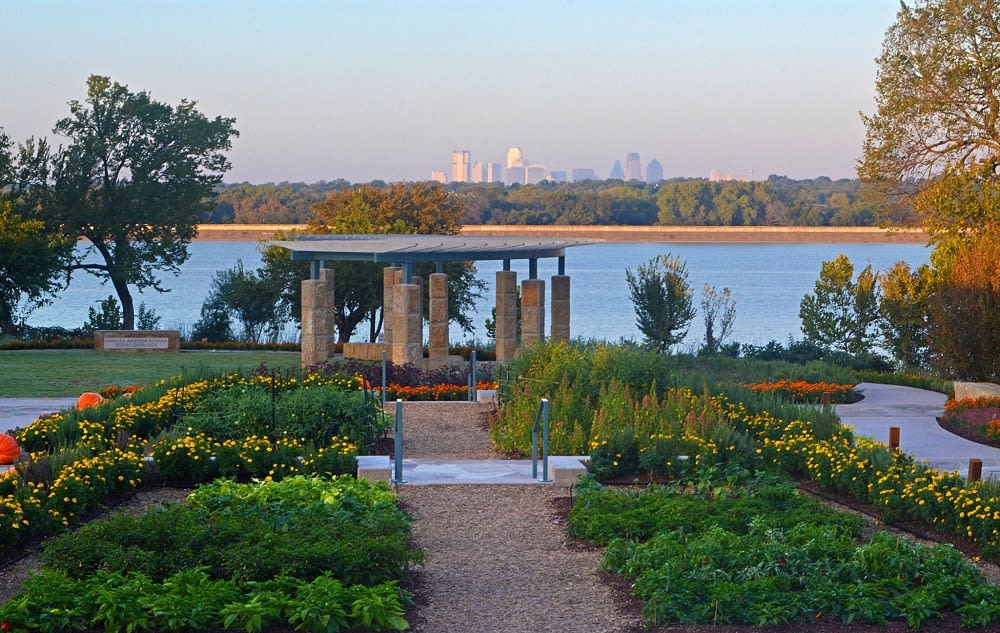 Dallas Arboretum, Credit: Visit Dallas
Enjoying the outdoors is easy when you live where the weather is nice year-round. Whether winter or summer, Dallas residents have activity options both in the city and within a short drive. The White Rock Lake reservoir near the
Dallas Arboretum
is a favored summer getaway where boat ramps, piers, and a dog park await visitors.
Located three miles south of downtown, the
Dallas Zoo
offers 106 acres of exotic exploration. Visit to see the animals in the summer, or experience the holiday Dallas Zoo Lights event in the winter. A mile-long route winds through over one million lights, holiday scenes, lit 3D sculptures, and much more.
The Boulder Park Mountain Bike Park on Pastor Bailey Drive offers opportunities for bikers of all skill levels to come and ride twelve miles of trails. Also, thanks to organizations like the
Texas Land Conservancy
, there are lots of outdoor spaces within the city itself. Throughout the state, the conservancy has protected thousands of acres of Texas from land fragmentation. This land is the backdrop for some of Dallas' most beautiful hiking and biking trails, like the Oak Cliff Nature Preserve: 121 acres of green space, eight miles of multi-use trails, and enough peace and quiet to help you forget you're in the middle of the city.
5. Food and dining options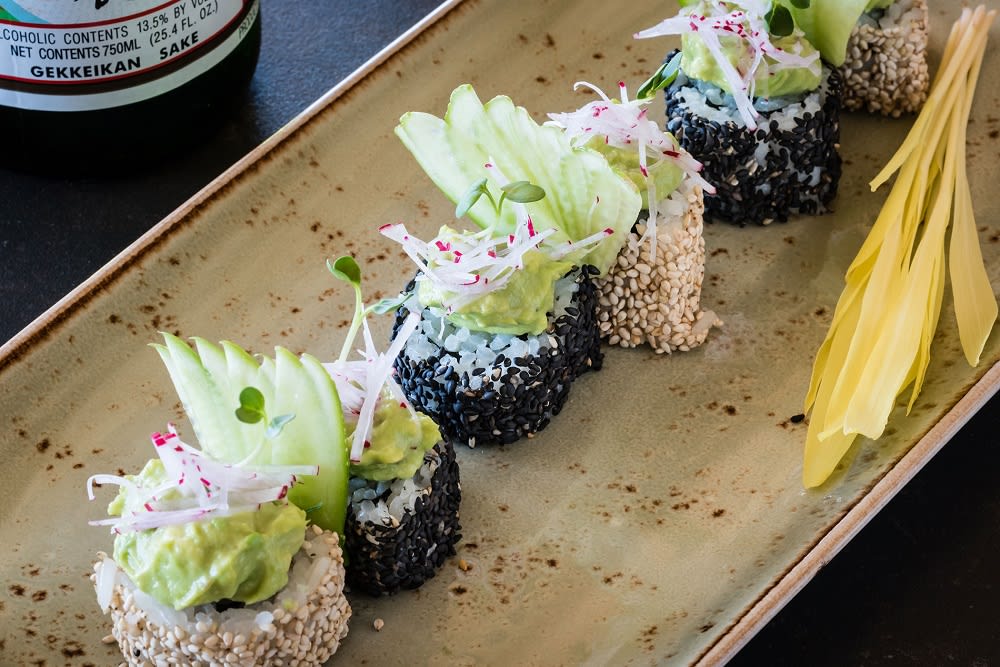 Credit: Musume
The Dallas area is home to diverse and exciting food culture. Traditional steakhouses, down-home diners, and a melting pot of cuisines can be found throughout the city. Farm-to-fork American eats are served at
Petra and the Beast
, including the city's most inviting charcuterie board with six house-made types of meat. For Asian fusion,
Musume
serves a large selection of sushi, sashimi, appetizers, and entrées.
Rise No 1
,
Al Biernat's
, and
Dakota's Steakhouse
are each fine dining with a Texan twist.
6. Public transportation
It's a good idea to have a car, as things in the Dallas-Fort Worth metropolitan area are spread out, but an often overlooked solution is the DART, or
Dallas Area Rapid Transit
. The transit system in Dallas is the longest light rail system in the country, offering 62 rail stations for residents and travelers, and more than 130 bus routes available for shorter distances. The
Trinity Railway Express
is another great public transit option, with trains operating Monday through Saturday, and transporting passengers throughout the Dallas-Fort Worth metropolitan area.
7. Endless entertainment opportunities
Dallas and its residents know how to have fun. There's so much to do in the city from traditional theaters to ax-throwing or escape rooms. For a place you can bring the whole family, look no further than
Adventure Landing Dallas
. Laser tag, mini-golf, and go-karts are a few of the amusement park's favorite attractions. The
Dallas Arts District
in the downtown area is one of the largest in the country. Museums, galleries, and deep appreciation for Texan history can be found throughout the community. The
Dallas Museum of Art
(DMA) alone has more than 24,000 works in its global collection, many of which are on display, accessible, and free to the public with general admission.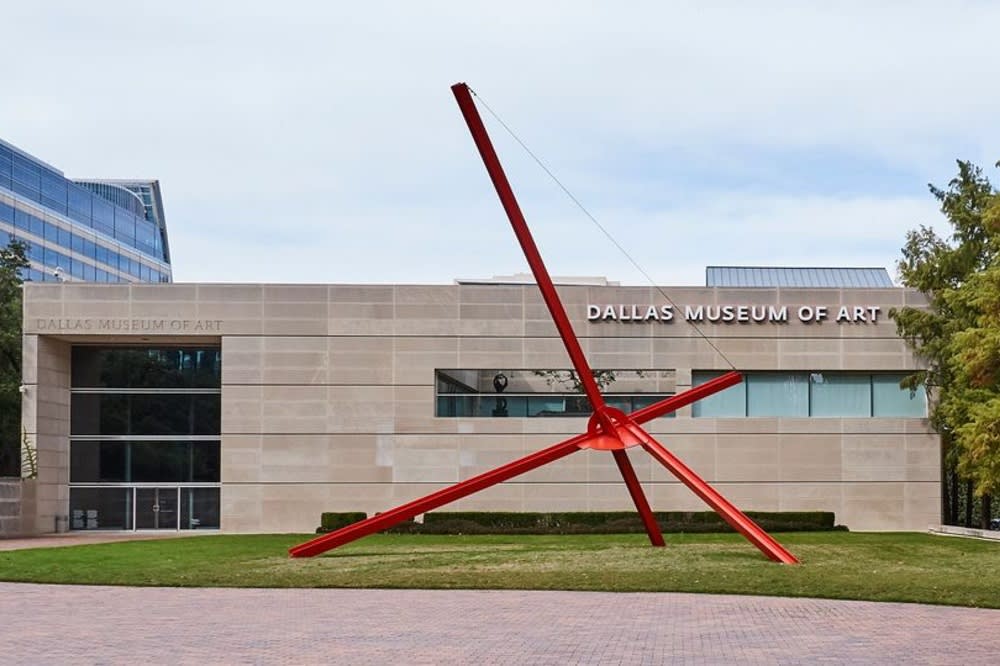 Credit: Dallas Museum of Art
Searching for Dallas homes for sale?
If you're considering your next real estate investment and thinking about Dallas, talk to experienced local agent
Kevin McDonald
. Kevin is familiar with all the ins-and-outs of this diverse and exciting city, and whether you're looking to snag a piece of Victory Park real estate, or you'd prefer to look at single-family homes in Mira Lagos, Kevin's local expertise and professionalism will make sure you find the Dallas home of your dreams. For the best guidance on buying (or selling) Dallas real estate,
contact Kevin and his team today
.