When you think about wine, you may picture yourself in Italy or Napa Valley sipping on some local delicacies. Dallas, Texas, may not come to mind but should not be overlooked. The past two decades have been monumental for the Texas wine industry, with wine production increasing immensely. Certain areas of the Texan landscape provide rich soil and excellent conditions to produce terrific wines. These wineries and vineyards supply Dallas with some exceptional selections.
Times Ten Cellars
Times Ten Cellars is a posh, rustic winery and wine bar. Their small-scale production wines can be experienced in the tasting room, lounge, or patio. Event spaces are available for your next cocktail hour or private party. Various wines served hail from Cathedral Mountain Vineyard in the high desert mountains. The climate bears hot sunny days, cool, crisp nights, and mineral-rich volcanic soil, perfect for the Spanish and Rhone-inspired wines they procure. From syrah to merlot, zinfandel to dry rose, you can savor the decadent offerings via glass, on-site bottles, or take-home bottles. Wine flights come in three, served as two-ounce pours, including staff favorites, French-inspired, white wines & chill, and deep in the heart of Texas sequences. Seated wine tastings accommodate eight to twenty-four guests and include eight different wines. Stick around for the X10 Chef's Cheese Board and take home a fabulous bottle of Cabernet Franc from this esteemed winery/wine bar. 
Inwood Estates Vineyards
The most significant aspect of Texas is the soil and the mark it leaves on grapes and wine produced there, and Inwood Estates Vineyard takes full advantage. Located in the heart of the Design District, their Dallas location is a picturesque "urban winery" offering weekly Texas wine tastings and event space for birthdays, anniversaries, and special gatherings. Featured red wines from Inwood Estates include the cult-favorite Mericana, small-batch Magnus, and the Margaux-inspired Bordeaux blend Magdalena, among other sumptuous choices. The Illumina label features an exciting new development for exploring single varietal wine production, providing variation to their vino offerings. Illumina boasts Petite Sirah, Touriga Nacionale, Malbec, and other fabulous choices fit for wine connoisseurs. Bottles are available for shipment to most states and are carefully packaged and insulated to ensure quality isn't compromised during shipping. 
Dallas Wine Company
Dallas Wine Company provides the community with numerous wine tastings year-round and private samplings in the comfort of people's homes. Currently, featured wines include a red blend from Colombia Valley, Washington, a chardonnay from Russian River Valley, California, and a cabernet sauvignon hailing from Napa Valley, California. Tastings range from champagne & sparkling wines to cabernet sauvignon and Bordeaux-style blends, with choices suitable for every discerning palate. Each tasting includes a selection of chef-curated dishes and is held at The Wine Therapist. 
Eden Hill Vineyard
Offering wine to-go and wine tastings at the Dallas Farmers Market on Thursdays and Sundays, Eden Hill Vineyard produces hand-crafted Texas wines made with 100% Texas-grown grapes. This local gem offers free Friday home delivery in Collin and Dallas counties and surrounding areas. Their wine list is substantial and features anything from semi-sweet red table wine to crisp and refreshing whites. The Vineyard Club is a fantastic way to sample their sumptuous offerings. Bottles are hand-picked by Eden Hill winemaker Chris Hornbaker. As a club member, you get a choice of four wines minimum, a 15% discount on all bottles, complimentary wine tastings for a group of four, invitations to Eden Hill Wine club release parties, and more. Members receive discounted bottles when dropping by the Dallas Farmers Market. Given the two estate-owned vineyards and two contracted, the selection of libations is vast, varied, and provides options for every wine enthusiast.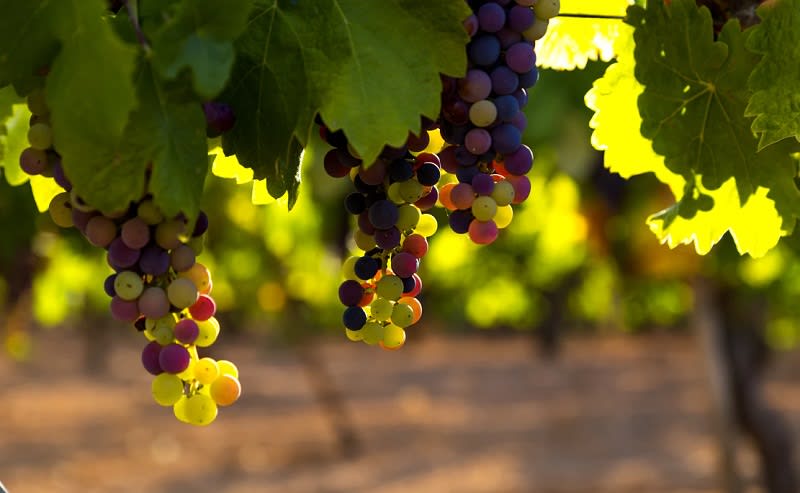 Silver Dollar Winery
Located in the heart of Bedford, Silver Dollar Winery is the premier location for Custom Texas Wine in the area. Their love for fine wine sets high goals for building a reputation of offering award-winning Texas wines. Their vineyards are situated in north and west Texas, bringing red and white varietals to the people. Options range from light-bodied reds with earthy tones to fruity lush Moscato with papaya and melon tasting notes. The Taste of Texas Wine Club features two, three, six, or twelve bottle arrangements. Members can opt for all reds, all whites, or a mix of the two. If you choose to pick your bottles up in-store instead of getting them shipped, you receive a complimentary glass of wine! Stop by the winery on Tuesdays and Thursdays for $2 off glasses during happy hour. A charming saloon boasting a fabulous wine club, Silver Dollar Winery is one not to miss.
Cassaro Winery & Vineyard
Cassaro Winery brings Texas wines in Italian style to the Dallas-Fort Worth area. Dating back to John Cassoro's grandfather's emigration to the US from Italy, John continues the tradition of producing European varietal wines. Cassaro Wines Club offers members a host of specials and events. All members receive complimentary tastings fit for four, discounted or free entry to in-house events, club-only wine releases, and hefty discounts on tasting room merchandise, wine orders, and more. Member-exclusive events are held year-round and include seasonal jubilations, pairings, and pick-up parties. Using Texas grapes to create Italy-inspired creations, Cassaro Winery & Vineyard brings unique and high-quality wines to the table. 
Wine Fusion Winery
Located in Grapevine, Wine Fusion Winery offers an approachable experience to novel drinkers and connoisseurs alike. The tasting room is contemporary and convivial, leaving snobby folks to find their scene elsewhere. Featuring over 150 wines worldwide, Wine Fusion Winery offers an exceptional selection along with fine dining dinner and brunch menus. The offerings are affordable, with the highest price bottle costing only $60. Wine Fusion's Wine Club offers members the unique opportunity to receive two bottles of their choosing on their $30 and under options. Members enjoy huge savings on in-house dining, blending classes, wine club exclusive events, rental space for private parties, and more. Wine blending classes are a fun and educational venture perfect for date nights or team-building outings. Each class features four flights of varietal wines guided by a certified educator, blending technique instructions, and a complimentary glass of your hand-crafted blend and bottle to take home. This facility is the perfect place to brush up on your wine knowledge and savor some tasty wine selections.
Bingham Family Vineyards
Bingham Family Vineyards provides exceptional 100% Texas grown and produced wine to the community. Their wine list is teeming with award winners of various wine competitions. Wine bottles range from reserve Cabernet Franc to oak-aged white blends, with offerings fit for every wine drinker. Whether you seek light and easy-to-drink whites or the complexity of rich flavored reds, Bingham Family Vineyards has it all. Traditional wine club members relish two shipments per year of six, twelve, or eighteen bottles, while subscription wine club members can customize their wine choices and receive them as often as they please. Wine club benefits are broad and include complimentary wine tastings, exclusive members-only events, access to pre-release limited wines, and more. Case discounts provide one-time purchase opportunities, with deals increasing with the number of cases purchased. A glorious way to experience Texas productions, Bingham Family Vineyards offers an array of delectable blends and varietal wines. 
Messina Hof Grapevine Winery
Messina Hof Grapevine Winery offers four locations, including one in Grapevine. An urban winery with several tasting areas, premium flights, wine on tap, tasty small plates, and 40 different wines makes it a premier destination for all things wine-related. Messina offers multiple event spaces and works with local catering companies to provide an excellent scene for your next private party, exclusive gathering, or unforgettable wedding day. Wines are available for free ground shipment across the US for those who don't reside in Texas. The more bottles you buy, the higher the discount. Selections range from ports and dessert wines to dry and sweet reds. Gourmet food items are made in Texas and include chocolate sauce with port and garlic dressing with merlot. These artisanal delights make excellent pairings for meals to enjoy alongside their fantastic wines. Wine club benefits include various discounts on tastings, bottles and glasses, free shipping of twelve bottles or more, quarterly "Pickup Parties" featuring small plates and complimentary tastings, and so much more. Member Socials on Sundays include three free samplings or one glass throughout the day. Much more than just a vineyard serving Texas wines, Messina Hof Grapevine Winery is quite the catch.
Saviana Winery
Spreading joy and love through wine, food, and camaraderie, Saviana Winery is a special place. This establishment offers a select few wines, keeping options refined yet straightforward. Their 2018 Tempranillo won a gold medal at the 2020 Lonestar International Wine Competition and boasts plum, black cherry, and tobacco notes, a perfect pairing for smokey grilled Texas meats. The 2018 Symphony is a hybrid white wine with aromatic honeysuckle and citrus notes, excellent for sipping alongside some sheep's milk gouda or grilled chicken. Every wine has a detailed description and suggested pairing options, making buyers take the guesswork out of purchasing bottles. Wine club members receive 15% off purchases and enjoy two bottles per quarter obtained at quarterly pickup parties. Stop by for some baked brie with apricot and baguette slices and take home a fabulous bottle of Viognier from Saviana Winery. 
This list is an excellent source to aid in your experience of the magic and wonders of various Dallas wineries. Once you have discovered what Dallas has to offer and are ready to purchase Dallas real estate, contact Kevin McDonald. Kevin's client loyalty and professionalism will ensure you find a Mira Lagos townhome, Viridian home, or any ideal luxury property you're seeking within the neighborhoods he services. Kevin's business strategies and vast market knowledge will guide you to the perfect home.