In recent years, Dallas Fort Worth has been a beehive of real estate happenings, with construction projects popping up in every corner of the city and new residential and business buildings coming up every year. According to reports by Dodge analytics, Dallas Fort Worth construction projects shot up by
22% in 2021
, and the figures are projected to rise throughout 2022.
These figures translate into
$22.7 billion
worth of construction projects, with only New York City recording higher figures. In addition, the rise of residential real estate developments, featuring single-family homes and apartments, shot up by 33% over the same period, while non-residential development accounted for 10% growth, with manufacturing, educational, healthcare, and governmental buildings. These statistics clearly indicate that the Dallas and wider Texas construction industries will recover faster from the impacts of the COVID-19 pandemic than predicted earlier. Here, we'll spotlight Dallas's various real estate constructions.
New construction in Dallas to keep an eye on
Downtown timber office buildings
High-rise timber offices, a first of their kind, were unveiled in downtown Dallas, and their uniqueness soon stood out from the maze of 82-story skyscrapers developed by the North End Development project run by Hunt Realty Investment. The buildings capture the attention of park visitors and add aesthetics to the one-acre park they overlook. Additionally, the designer hopes to rejuvenate the timber construction culture that faded away when steel and mortar took over in the 20th century, and it's already happening as timber buildings are making a more complete comeback across the United States.
Experts claim that
Dallas building codes
limit timber construction to only seven stories, although other states have approved up to 20 levels elsewhere. However, they make up for what they lack in vertical height by utilizing breadth space. For instance, the glass and timber office buildings in downtown Dallas measure more than 140,000 square feet.
Timber office properties add a natural aura to office spaces as inhabitants can now feel, see, and touch natural wood in every corner of their workstations. The design style also revitalizes old-school construction techniques that were initially more sustainable and affordable than concrete and steel buildings. And above all else, timber office construction takes a shorter overall construction time.
These Dallas projects are just the tip of the iceberg, as timber construction projects are quickly picking up the pace across the country, with the Pacific Northwest being the newest hotbed beyond Dallas. There are more than fifteen dozen such projects in Texas, and most are within the Dallas Fort Worth area.
The only shortcoming with the use of timber is the stretched wood demand across the country, which impacts environmental conservation efforts.
Spotlight construction in Dallas: condos
When it comes to residential condos in Dallas, the city has a versatile condo market featuring highrise and low-level buildings in various regions.
An excellent case would be
The Residence at Turtle Creek
, located at 2811 Hood St. The mansion-at-heart building comprises 17 condo units across four floors, with clean, comfortable living spaces and an on-site pool, all located within a neighborhood close to the city's center. Here are other notable high-rise condos and related constructions causing waves in Dallas.
Museum Tower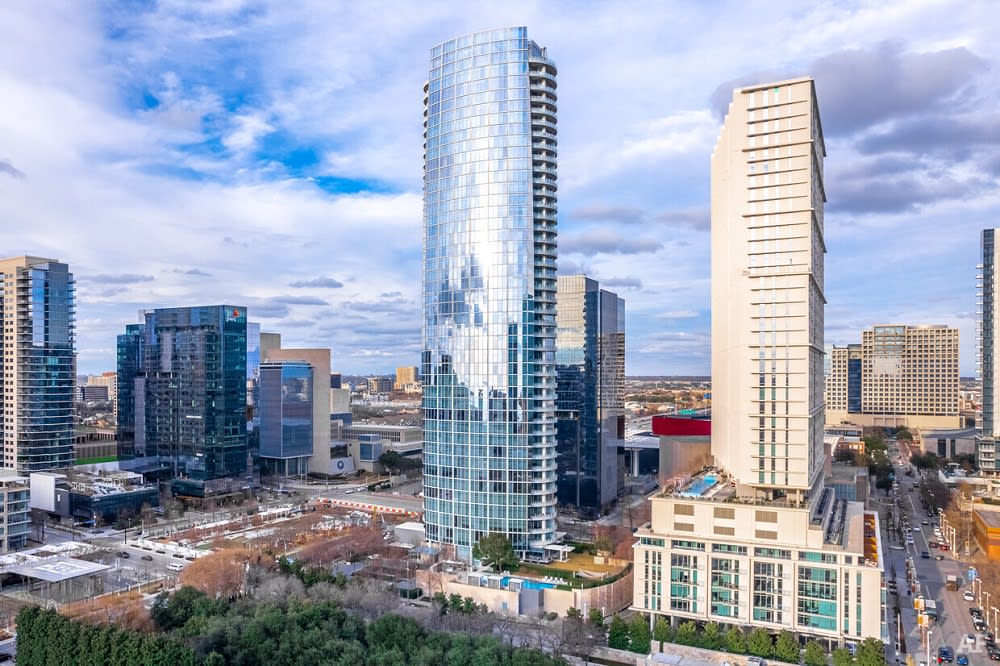 Museum Tower
is the 14th tallest building in Dallas. At 43 stories high, it is undisputedly the tallest residential building in the city. The facility hosts 115 modern and stylish condo units ranging from 1,560 to 8,400 square feet. The building is located in a beautiful, clean neighborhood and close to world-class social amenities. Be forewarned, though; as the property's website clearly states, only one residence is left available in the Museum Tower at this point, so you'll need to act fast if you want to land a purchase at this modern-day Dallas icon.
Bleu Ciel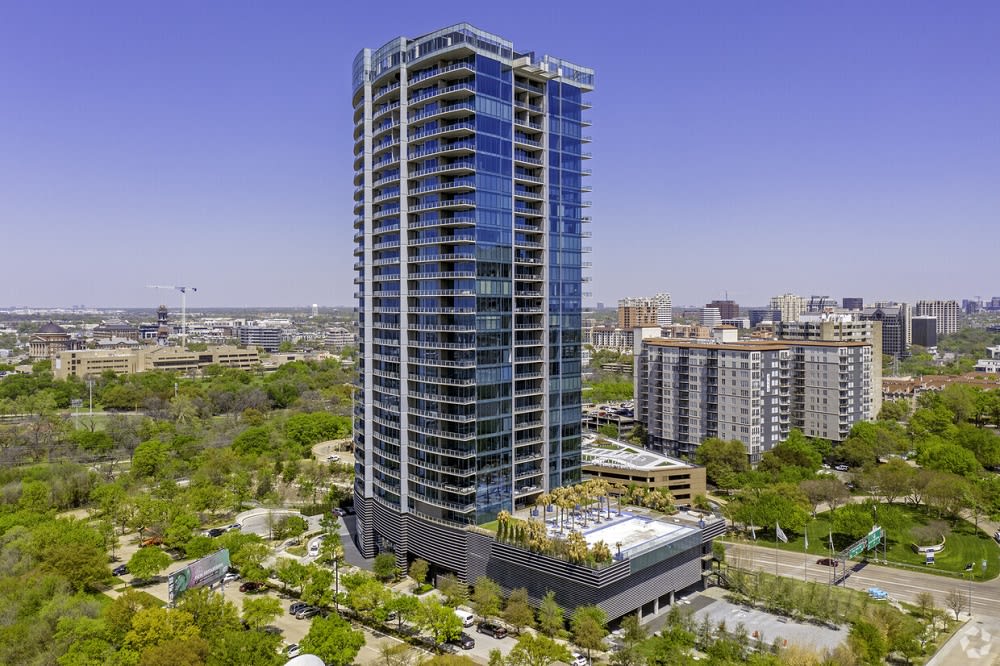 Jean-Michael Wilmotte designed the
Bleu Ciel
, a building that has been causing a stir within the Dallas market and the construction industry. Bleu Ciel features 156 stunning downtown condo units spread across its 32 stories. This jaw-dropping Dallas landmark provides a luxury living option for the city's affluent.
One Arts Plaza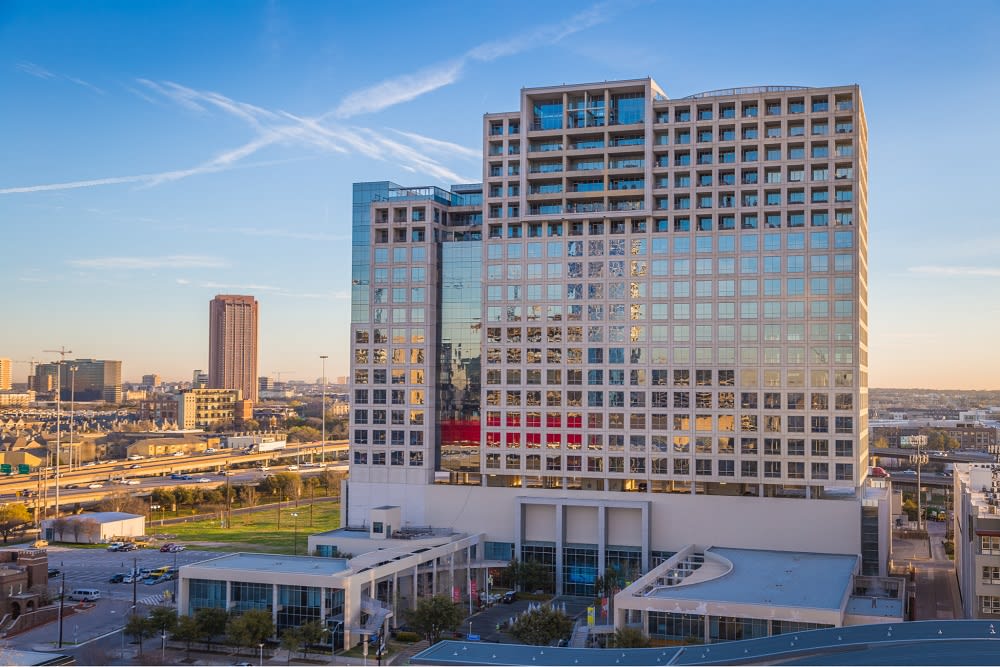 One Arts Plaza
is a residential and office building. It stands 23 stories tall and has 62 condo units, 426,000 square feet of class A working space, and 32,000 square feet of room for retail businesses. The building is located in the heart of the Dallas Arts District, making it a popular option for many people.
3700M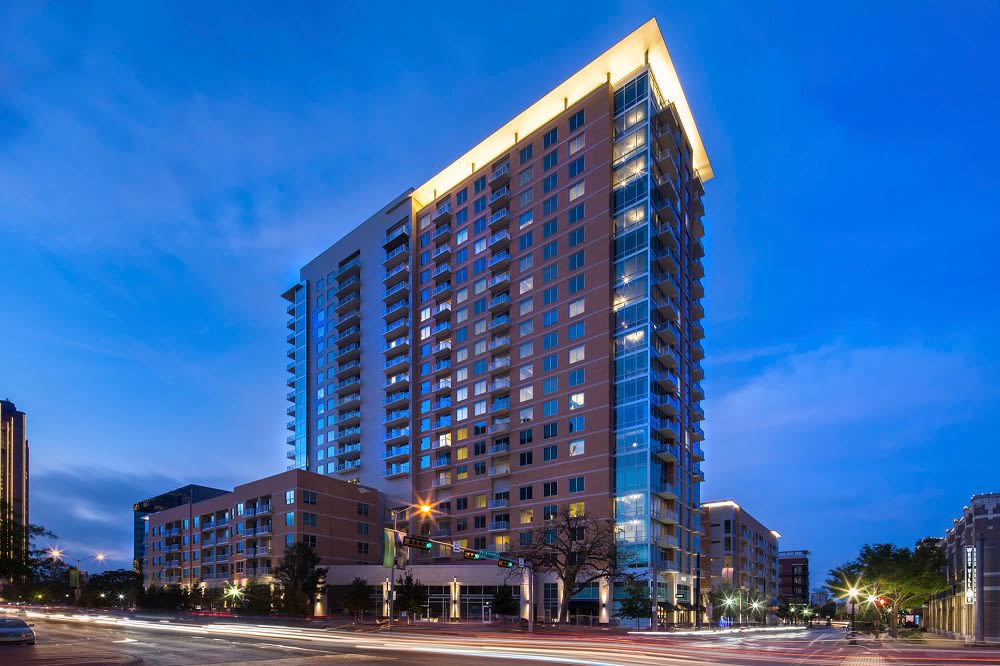 3700M
is one of the altered condo complexes in Dallas, towering at 22 floors high. The building hosts a variety of stylish condos and is famed for its top-notch amenities, including a club room, a concierge, rooftop, sky deck swimming pool, yoga, and central fireplace.
The Kirby Residences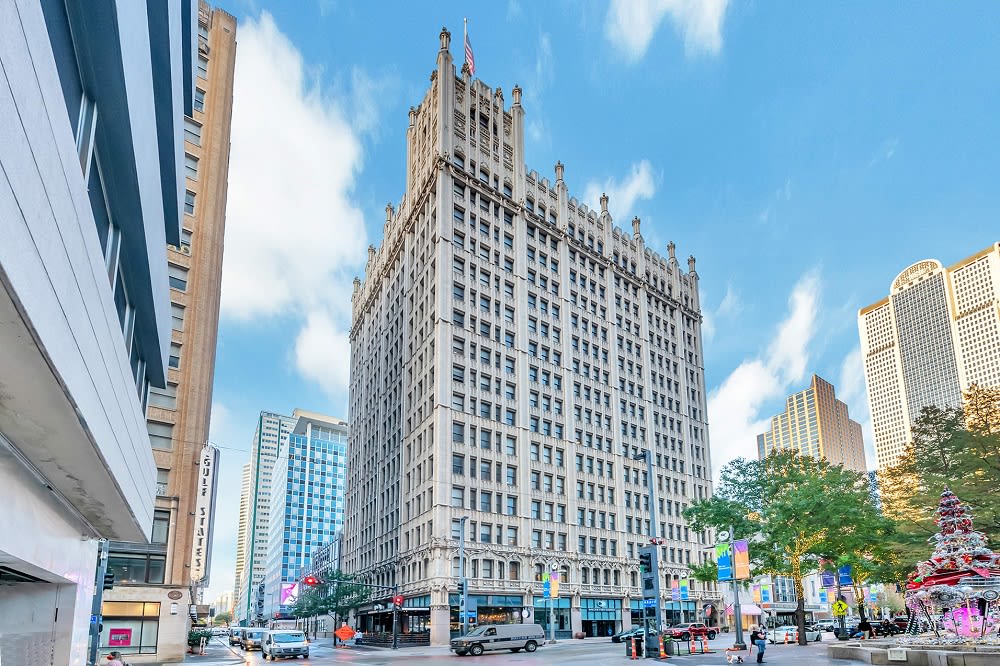 The Kirby Residences
have withstood the test of time since 1914 and remain one of Dallas's top condo apartment buildings. The Gotham-style tower building contains 176 refurbished modern condo units and is one of the most sought-after buildings in
Dallas
.
The Vendome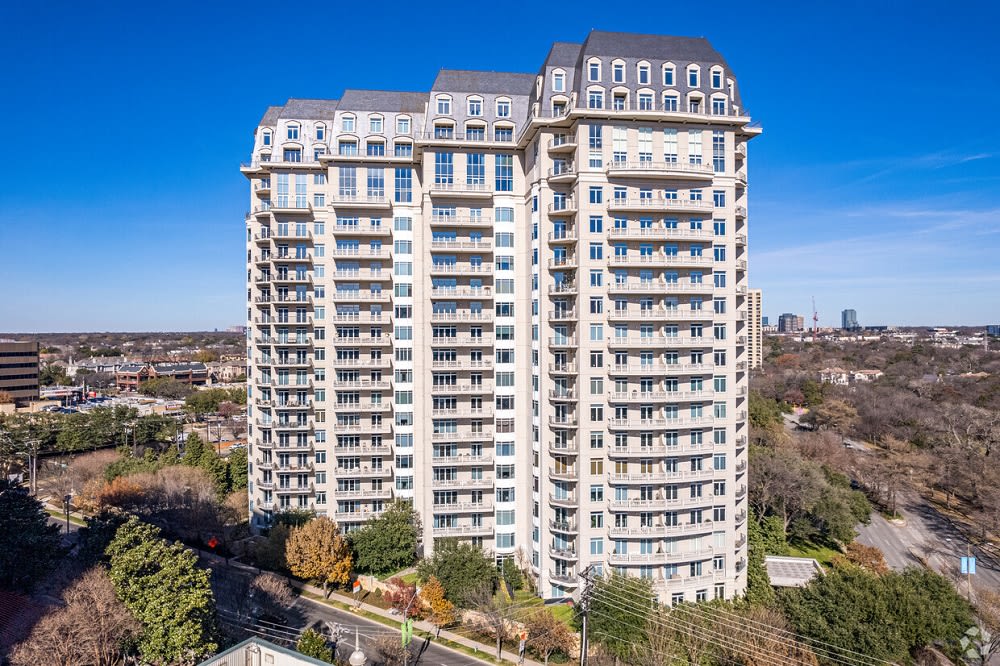 The Vendome
stands 20 stories high and is located in a phenomenal area near the heart of Dallas, making the entire city easily accessible. Amenities at the Vendome include an outdoor pool, fitness center, guest suites, wine room, and business center. The Vendome redefines the meaning of refinement and luxury, as its condo units have ample living space and upscale interior finishes, but these facts justify its lofty price range of $700,000 to $1.9 million.
The Azure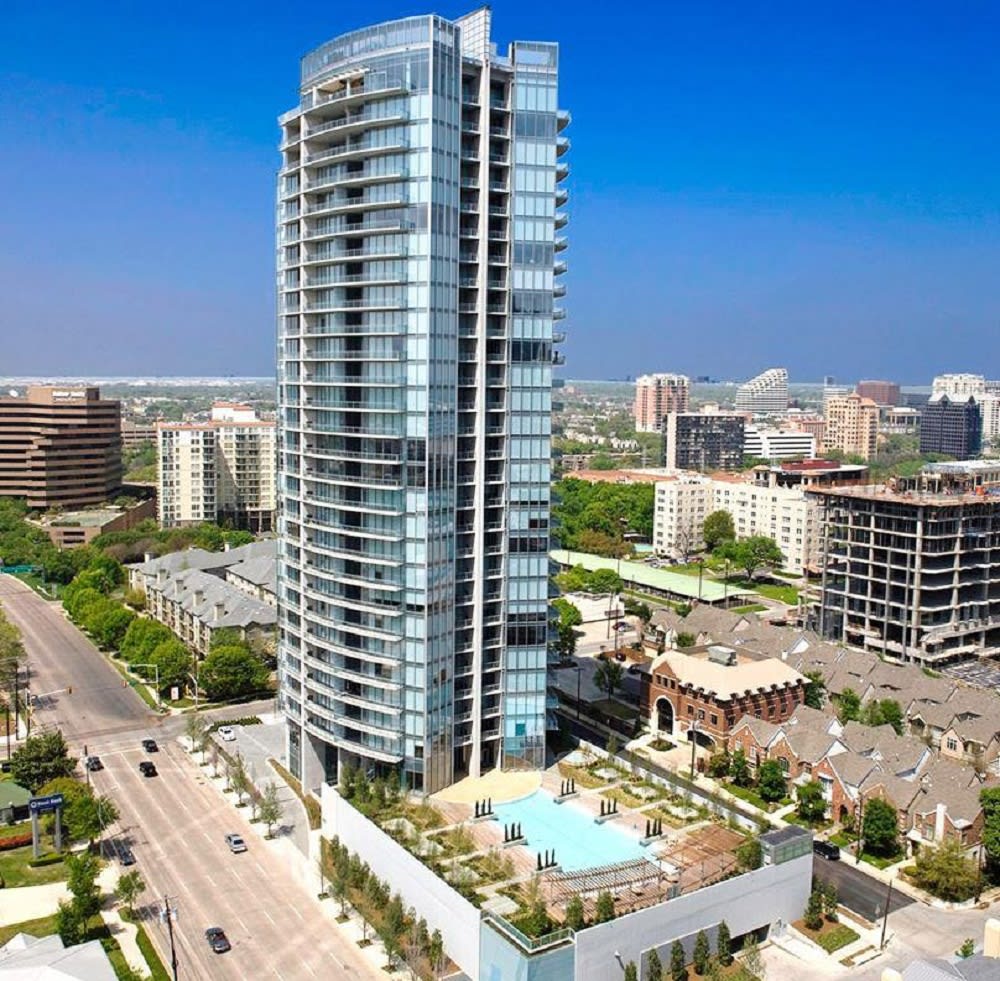 The Azure
is based in one of the most popular neighborhoods of Uptown Dallas. The 32-story building features some of the best condos in the area, and the nearby collection of amenities makes the building immensely attractive to people seeking a luxurious lifestyle.
1400 Hi-Line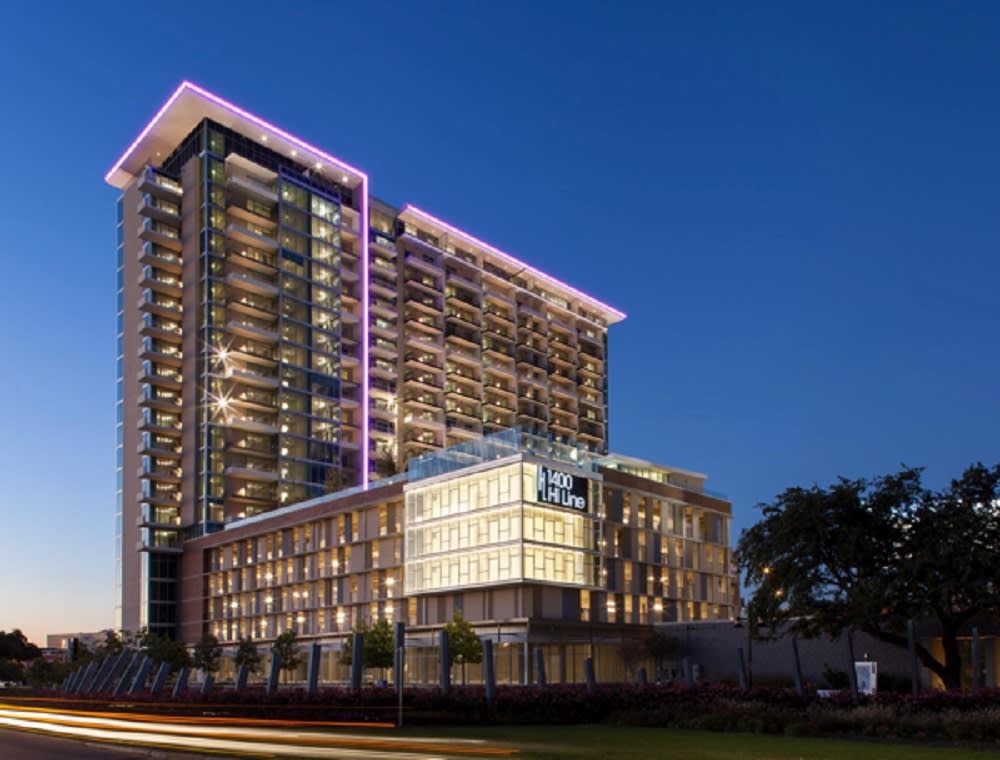 1400 Hi-Line is one of the premier buildings in the Dallas Design District and has become a high-rise alternative to the luxurious Dallas condo residences. The building features 325 condos across 22 stories. The refurbished modern building features amenities such as a fire pit, club room, rooftop space, and state-of-the-art training facilities.
Ritz Carlton Residences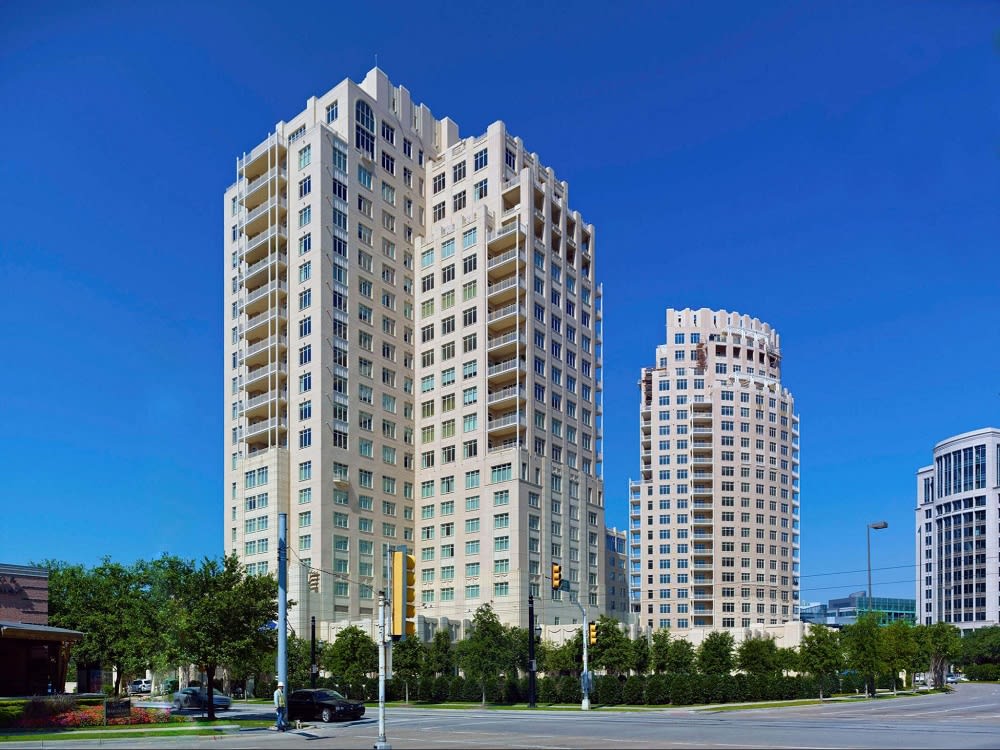 This two-block apartment building hosts 165 condo residences. The building also features ultra-modern facilities and elegant finishes, such as grand marble bathrooms and exquisite chef's kitchens.
Hot residential options in Dallas
Richardson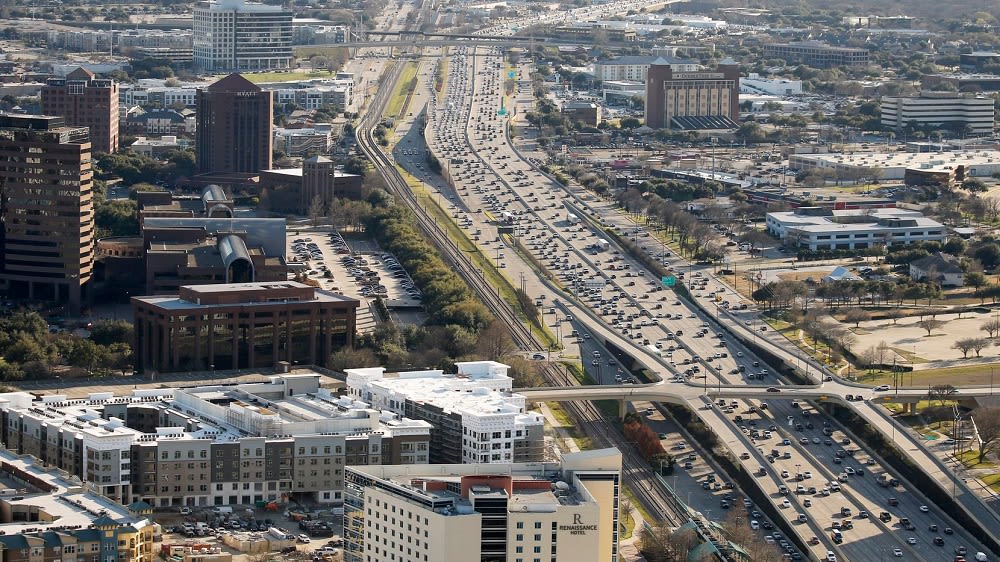 Richardson is a charming residential hub that offers buyers versatility and affordability. The area also hosts the city's famous telecom corridor, home to telecommunications companies such as Nortel and Verizon.
The area is connected to the rest of the city by rail, giving you access to modern art performance venues and the famous Wildflower Arena. Additionally, the site is popular with families and couples near world-class schools and social amenities, including the University of Texas.
University Park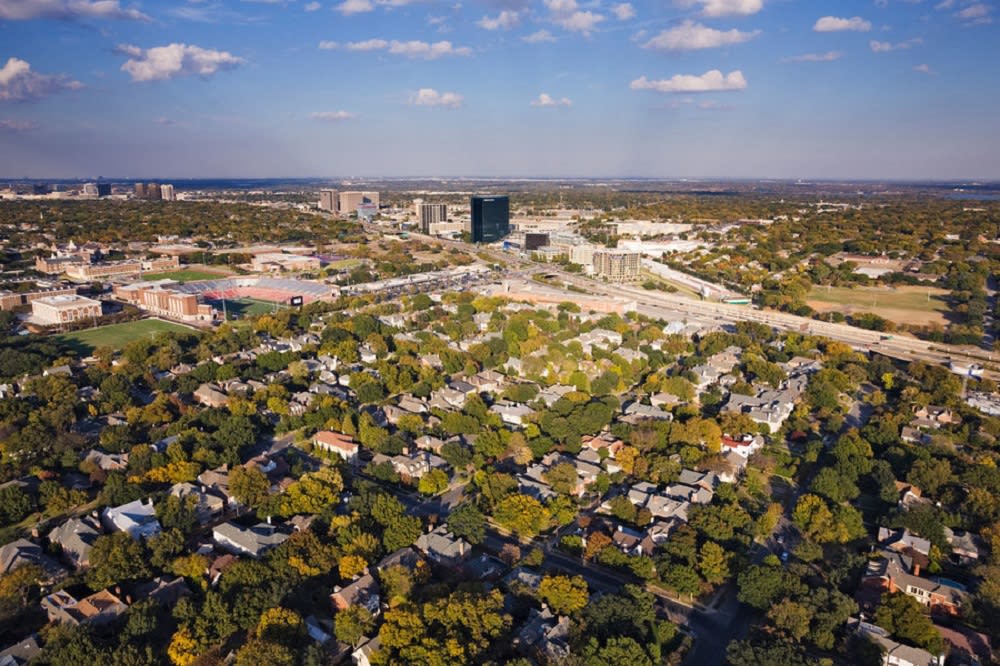 University Park has been a construction hub in the recent past. This downtown Dallas residential area is unique due to its wealthy residents.
The area boasts world-class amenities, including the Southern Methodist University and University Park. The site is family-friendly, and its prices range up to $983,800. In addition, Preston Park, Highland Park plaza, and Curtis Park all offer convenient recreational opportunities if you are looking for outdoor event options.
Preston Hollow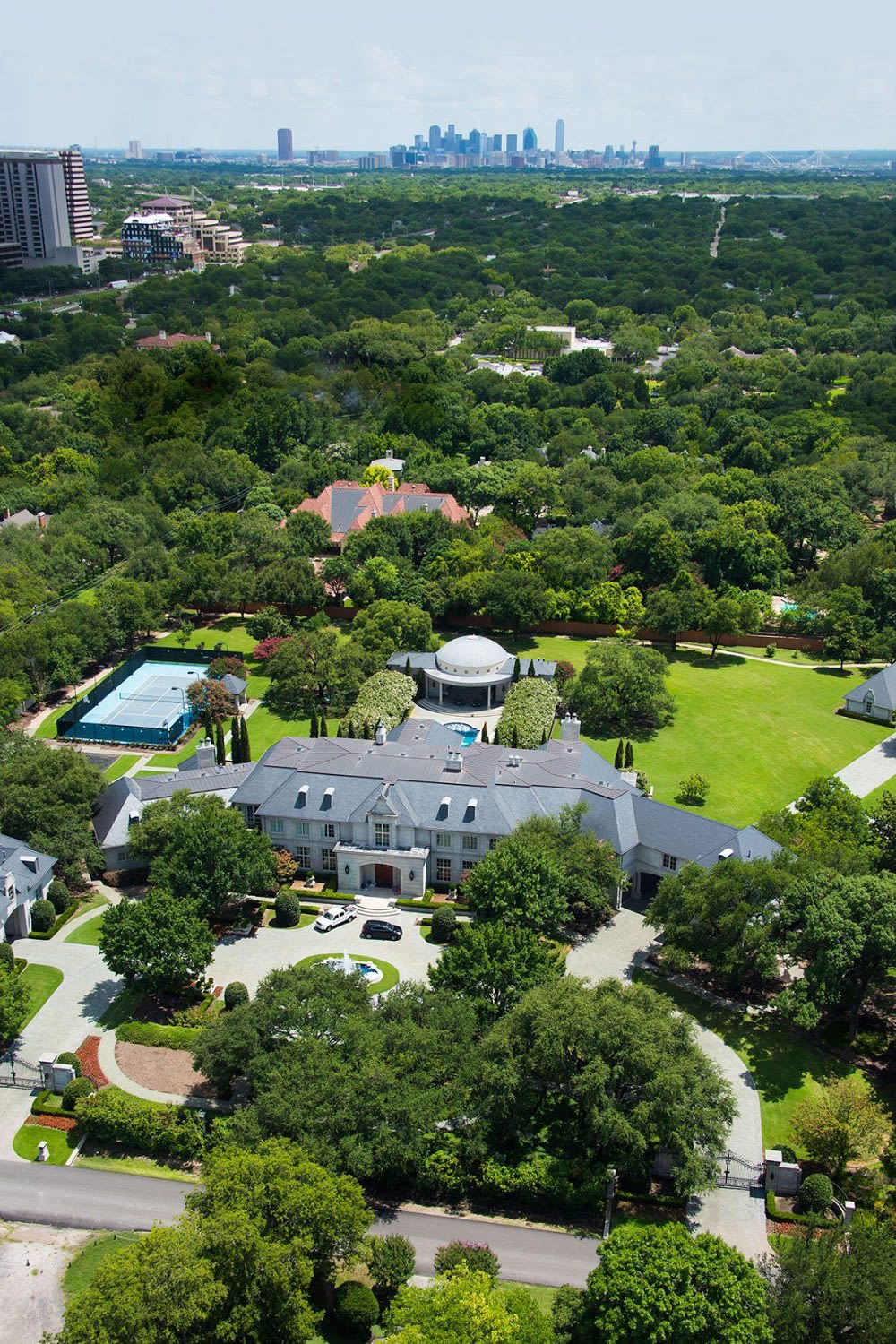 The elite North Dallas neighborhoods have recently seen their fair share of construction projects. Residents are inspired by large estates and look at tree-covered environments. Yet, despite the constant tear down due to continuous refurbishment, the area has maintained its Gothic vibe, giving it its unique outlook.
Most constructions have 6,000+ square feet and cost more than $2 million. In addition, residents have access to the Royal Shopping center and the Episcopal School of Dallas.
M Streets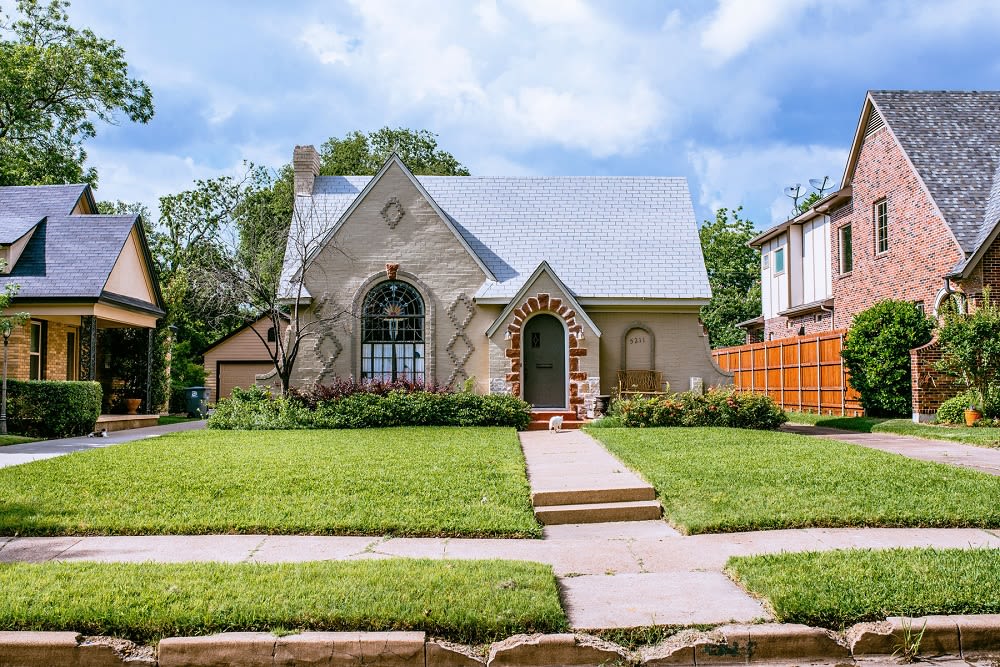 This 1920s neighborhood has been under refurbishment and upgrades during the Covid-19 pandemic. The construction attracts modern families who wish to be closer to downtown or near White Rock Lake.
The recent construction and tear-downs have expanded most buildings from 1,000 to 1,400 square feet. Residents visit Tudor Park and feel ranching, craftsmanship, and neocolonial life.
Highland Park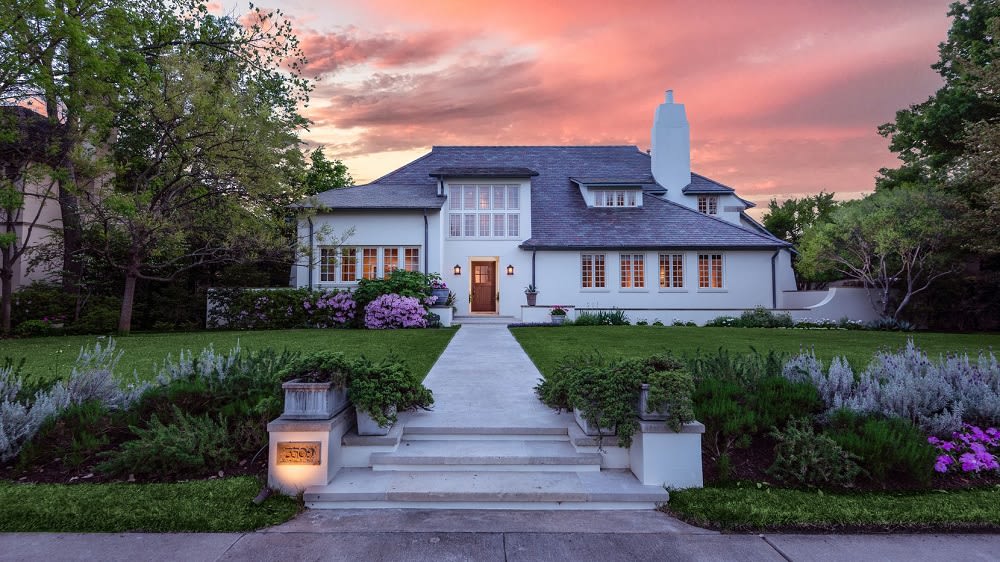 Highland Park is a mini-town between the Central Expressway and the Tollway within the city center. Several buildings have been set up, including single-family living, condos, duplexes, and apartments.
Housing is affordable compared to other places in Dallas, ranging between $800,000 and $10 million, with one-bedroom condos' entry prices being $200,000.
Trends in the Dallas construction industry
The construction industry in Dallas has experienced a bumpy ride in the last couple of years. However, with Covid-19 restrictions coming down, the future looks promising. Here is a quick snippet of the current trends in the market.
The construction job market in Dallas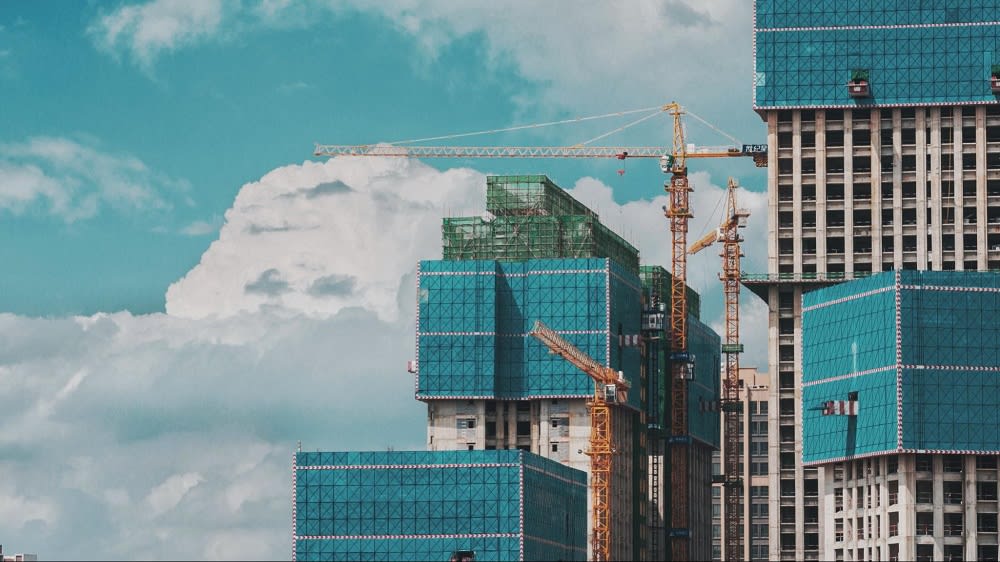 The Dallas construction jobs sector experienced exponential growth in 2021 and 2022, fully recovering from the impact of the COVID-19 pandemic. In addition, the 2020 economic recovery plan boosted the recovery, which injected $2.3 trillion into different departments. As of 2021, there were more than
430,000 job openings
in the construction market, indicating a positive recovery.
Construction supply chain backlog and supply costs
Contractors in Texas have had to deal with increased production costs as movement restrictions significantly impaired supply chains. In most cases, the COVID-19 pandemic delayed the acquisition of building materials such as steel, concrete slabs, and aluminum for months, halting different construction projects. These drove up unforeseen costs in labor and transport resources.
However, as the pandemic wanes, the construction industry is one of the critical pillars in the economic recovery as the federal government seeks to send the American workforce back to work.
Partner with a Dalla real estate agent
Dallas is currently a hotshot in the construction industry, with new real estate projects popping up everywhere in the county. If you wish to relocate your family or business to Dallas, there are infinite property options.
Talk to Kevin McDonald today
for guidance on the best property options that suit your budget and needs.